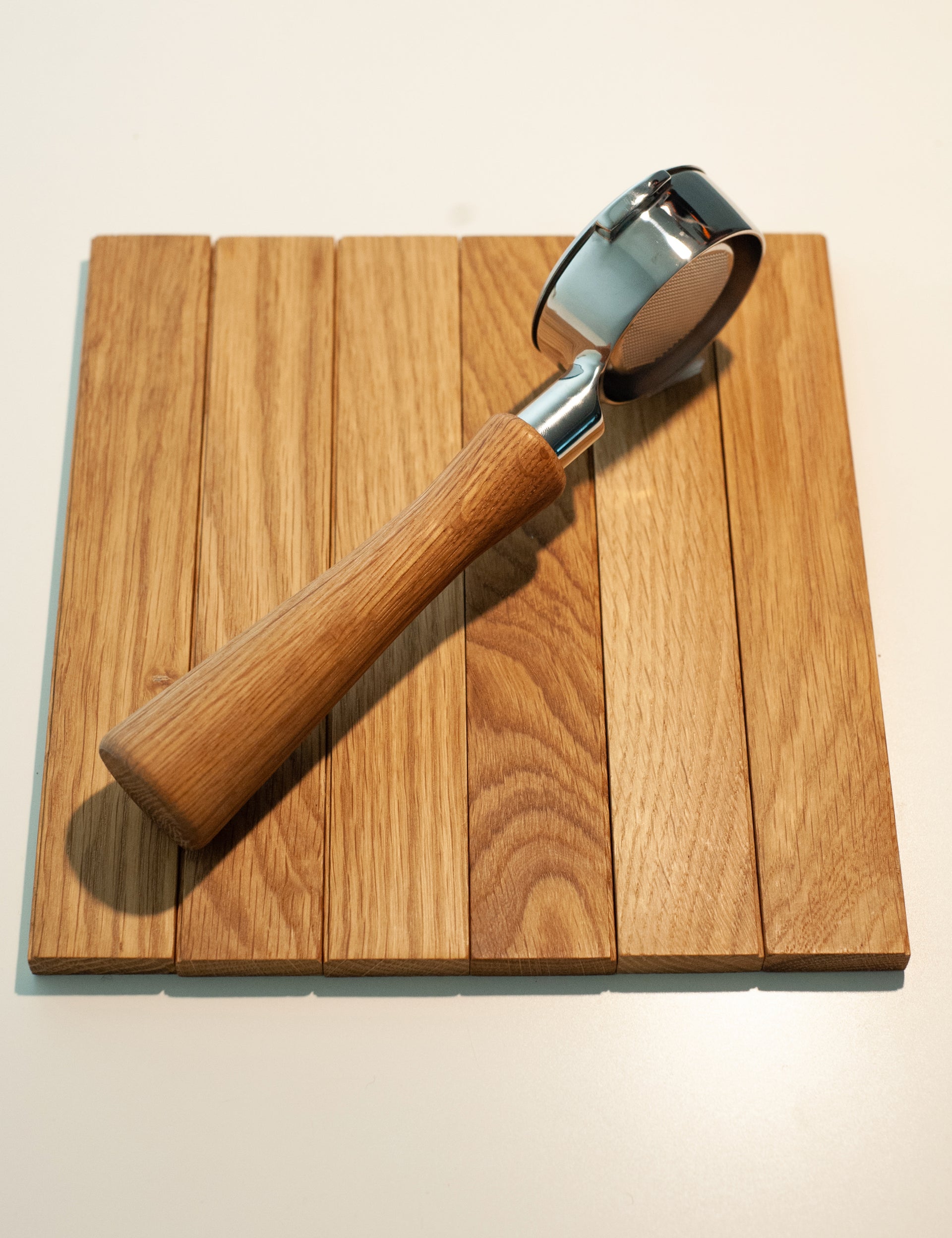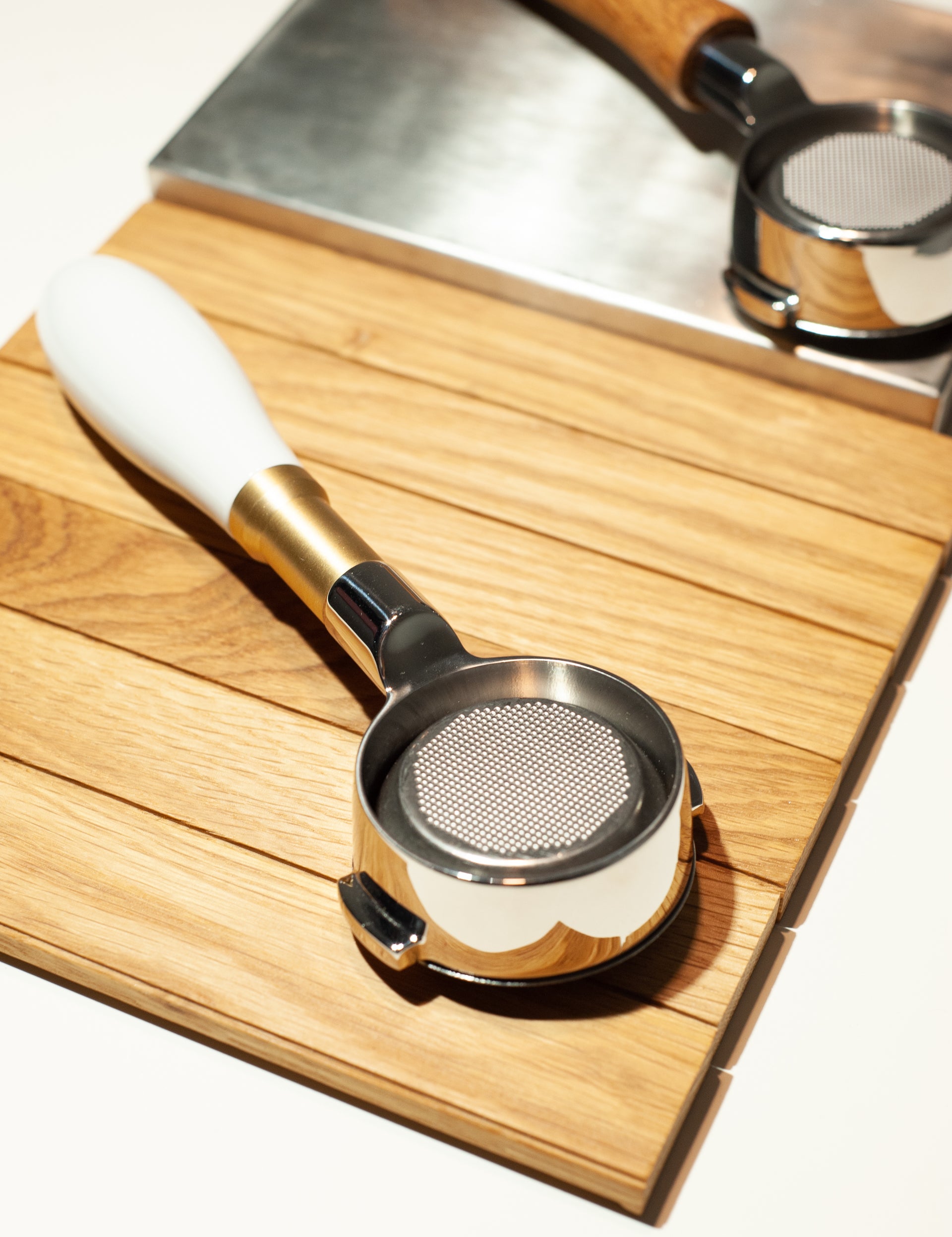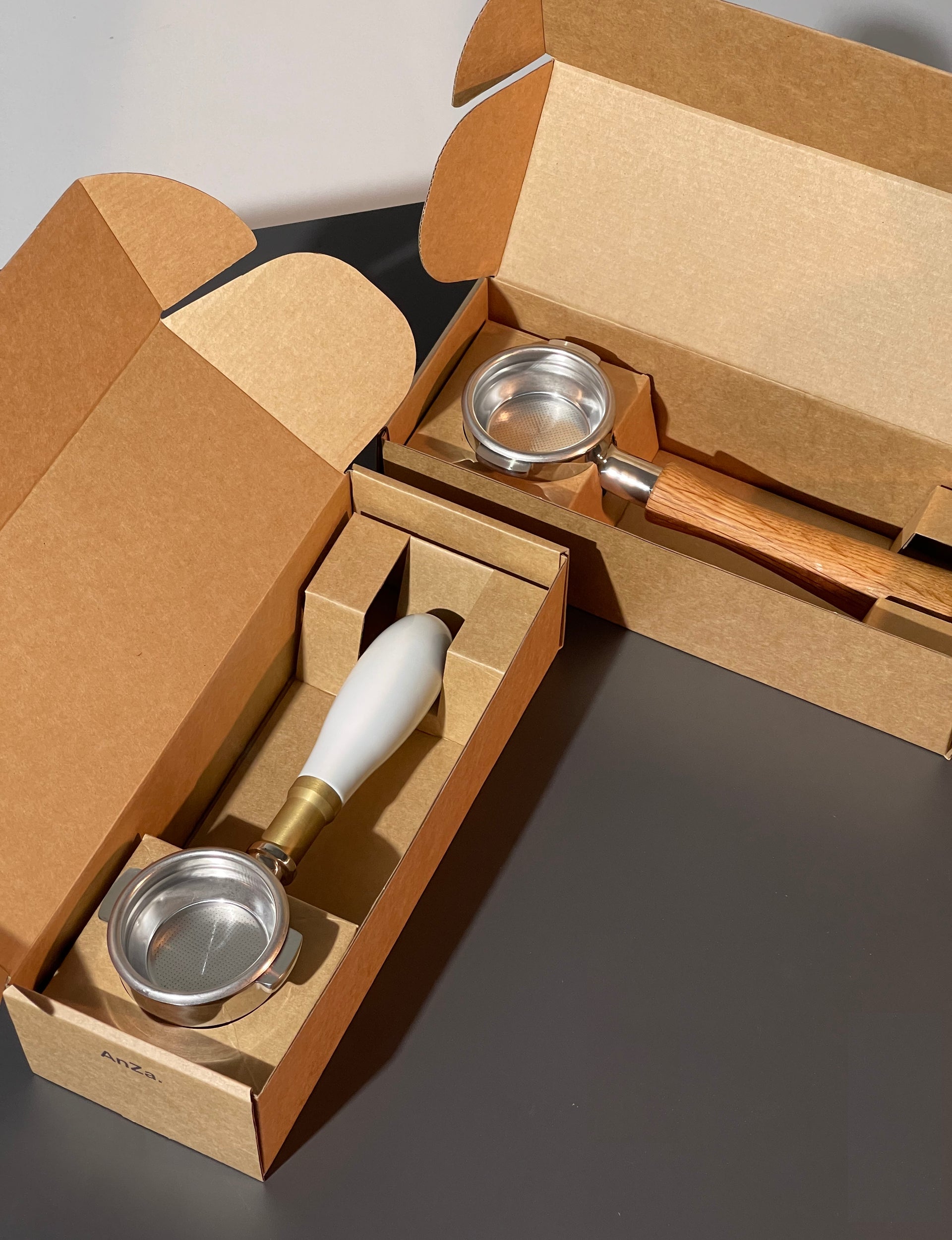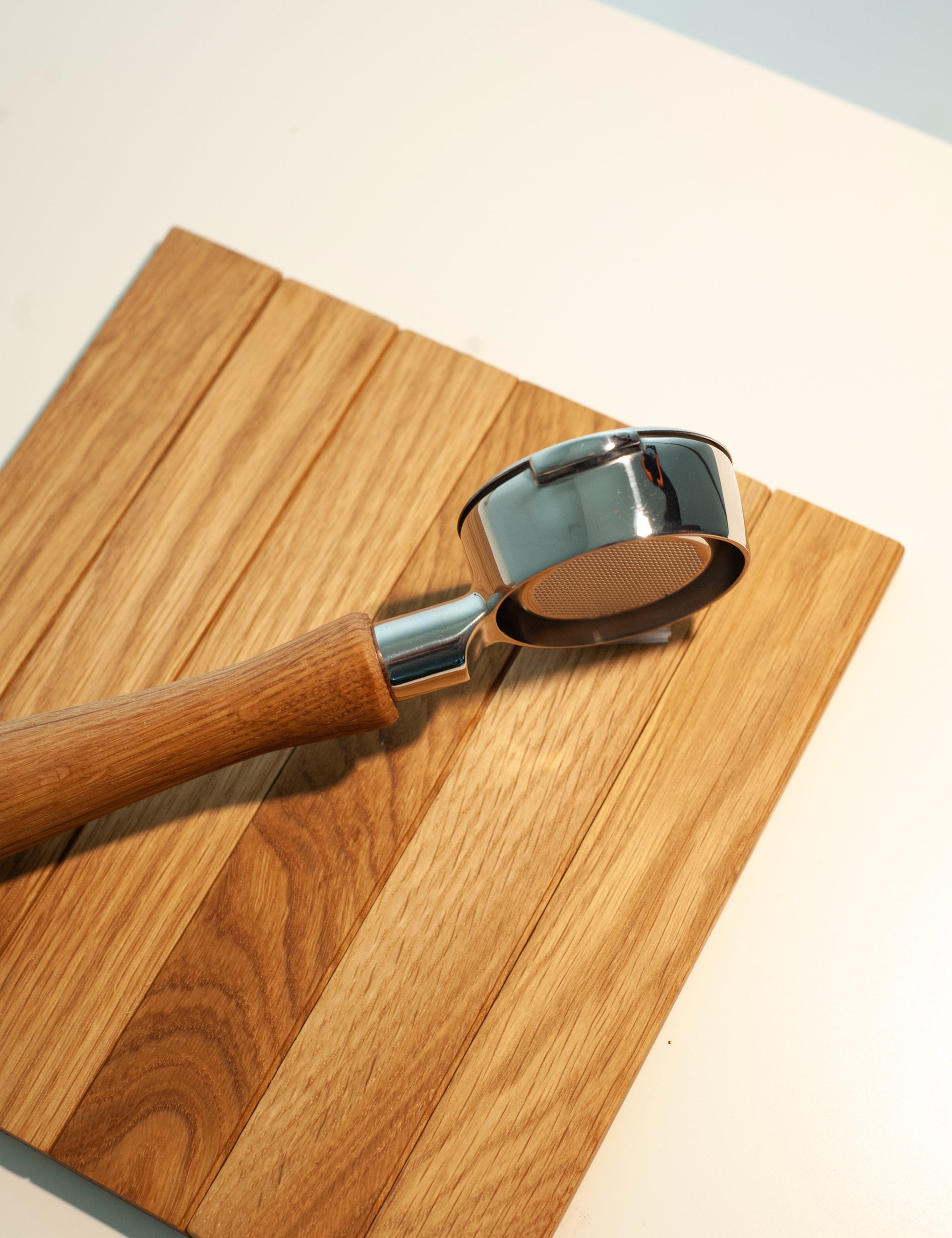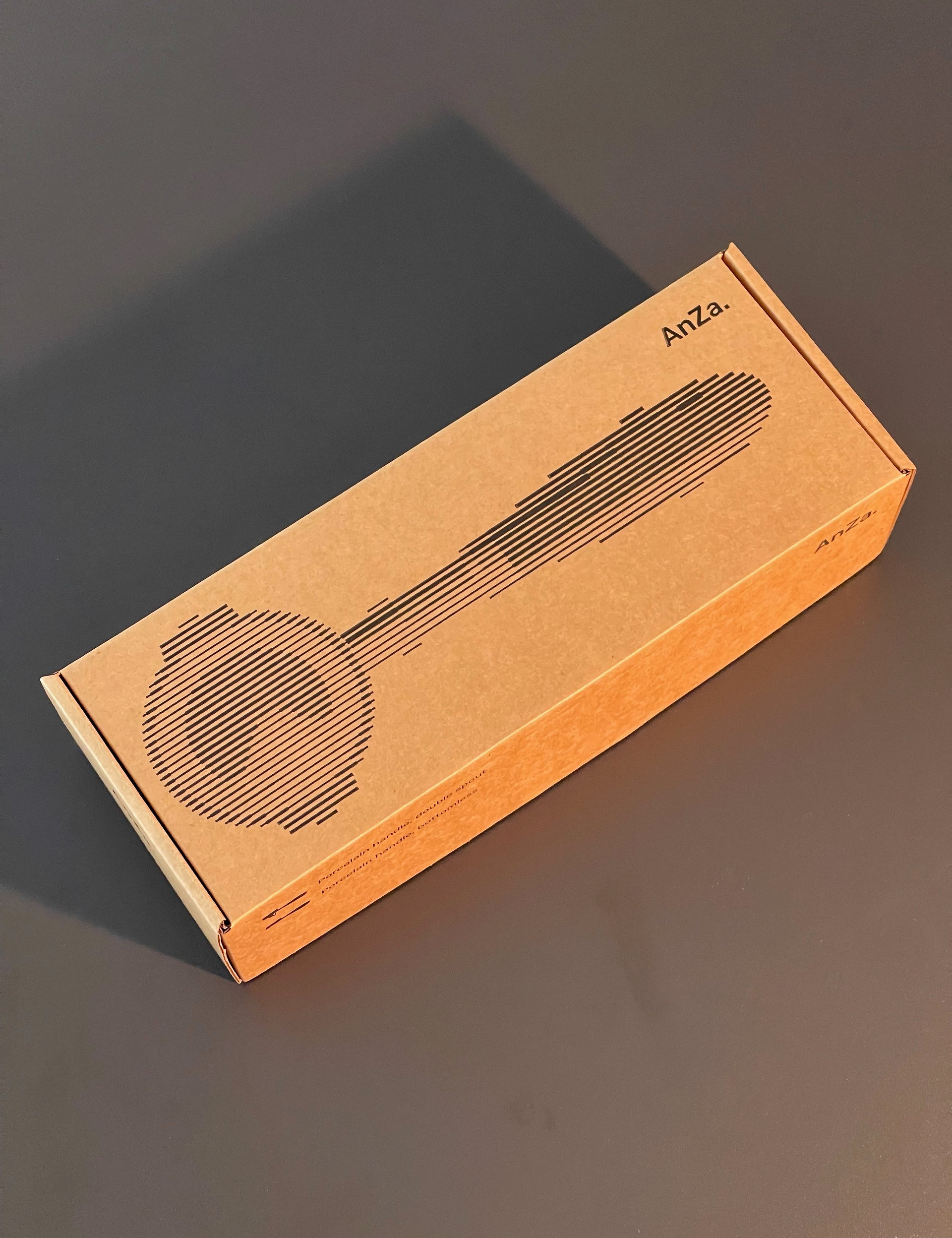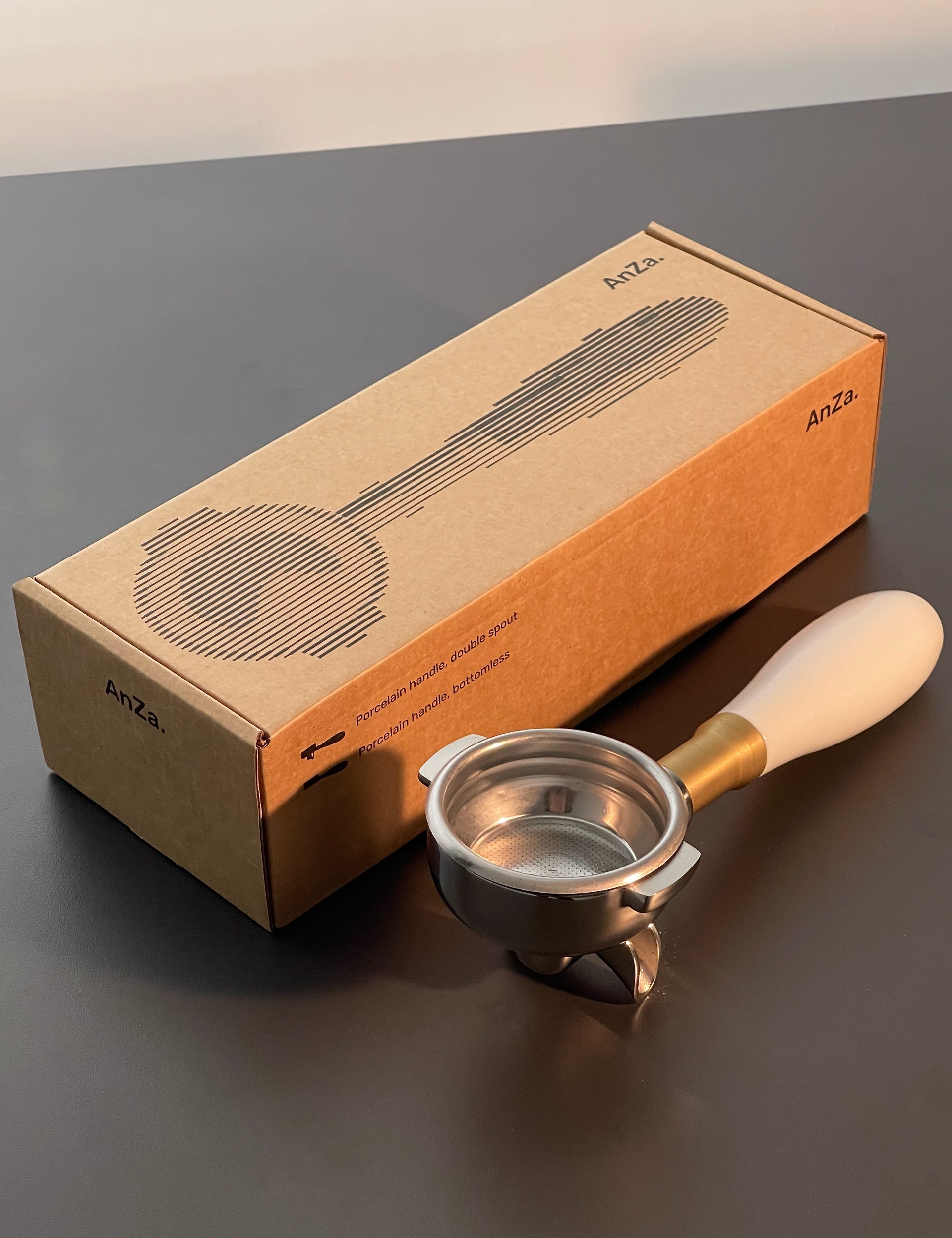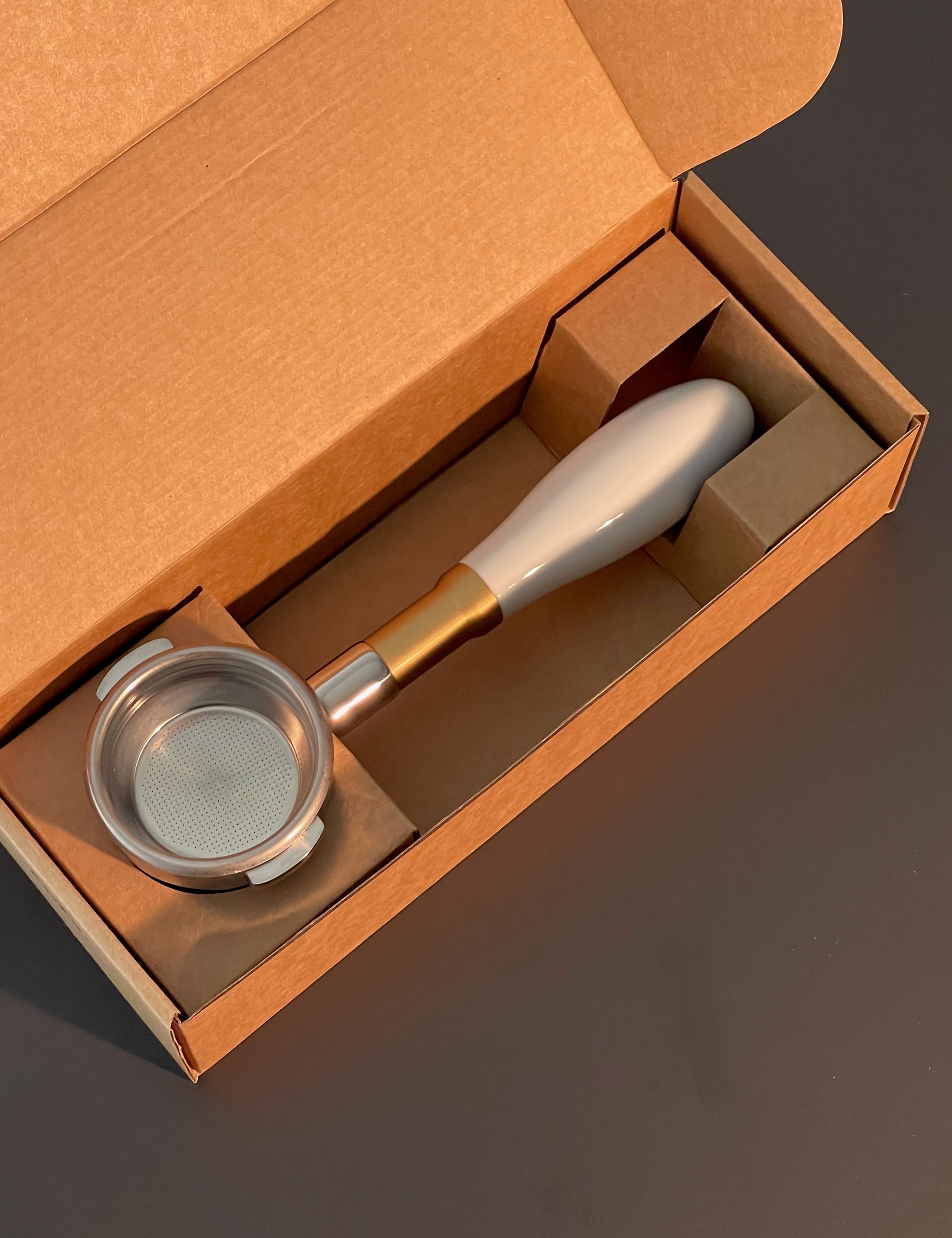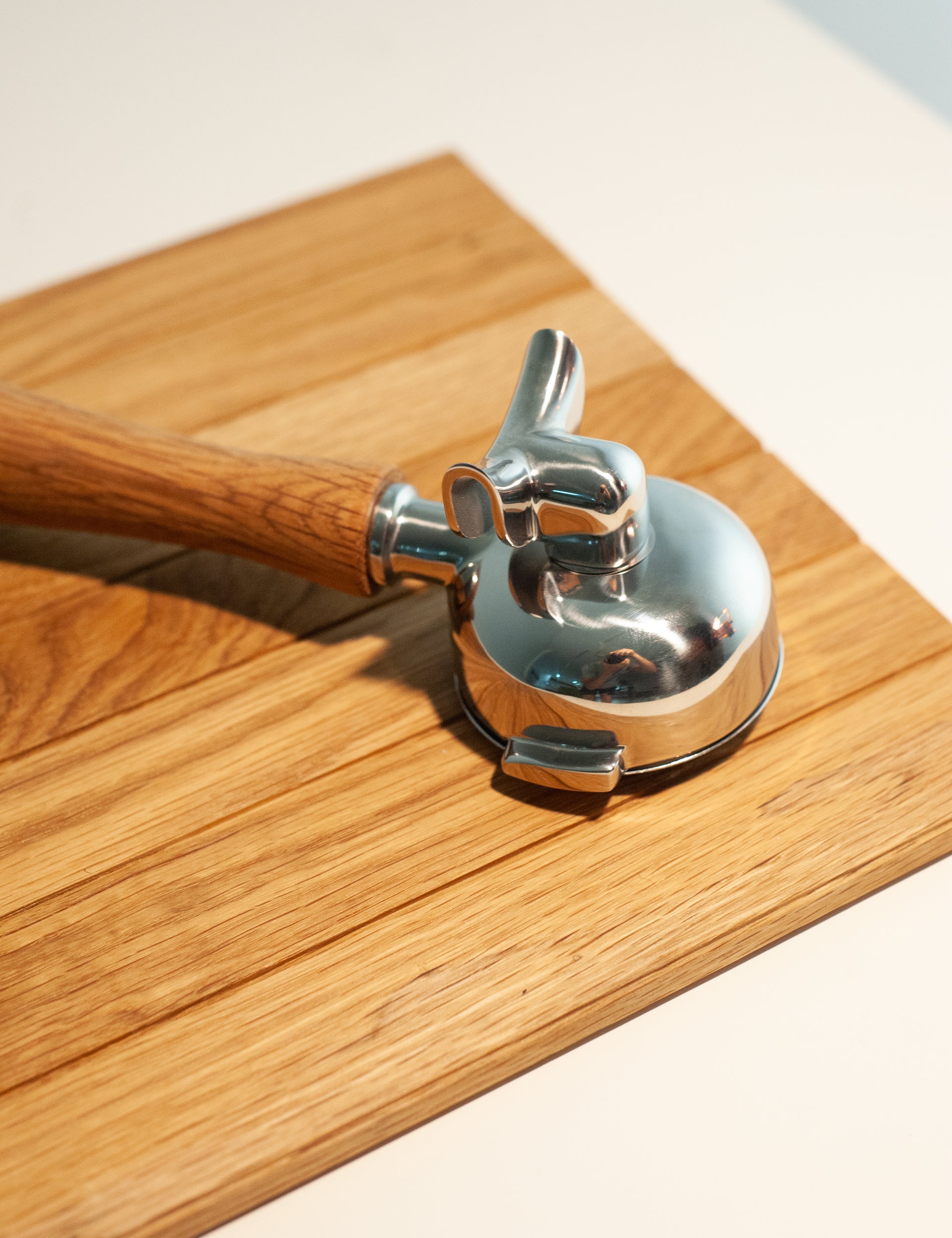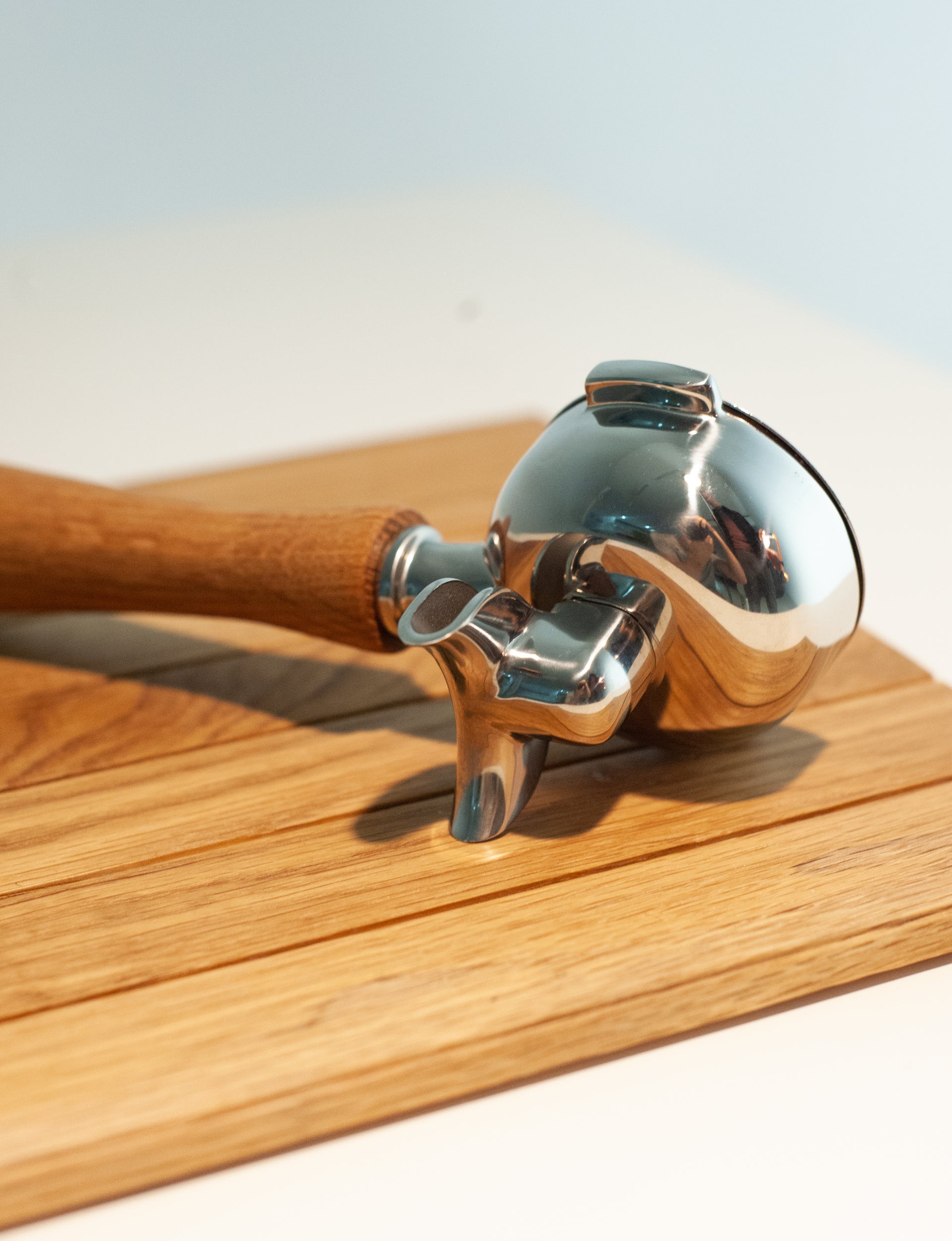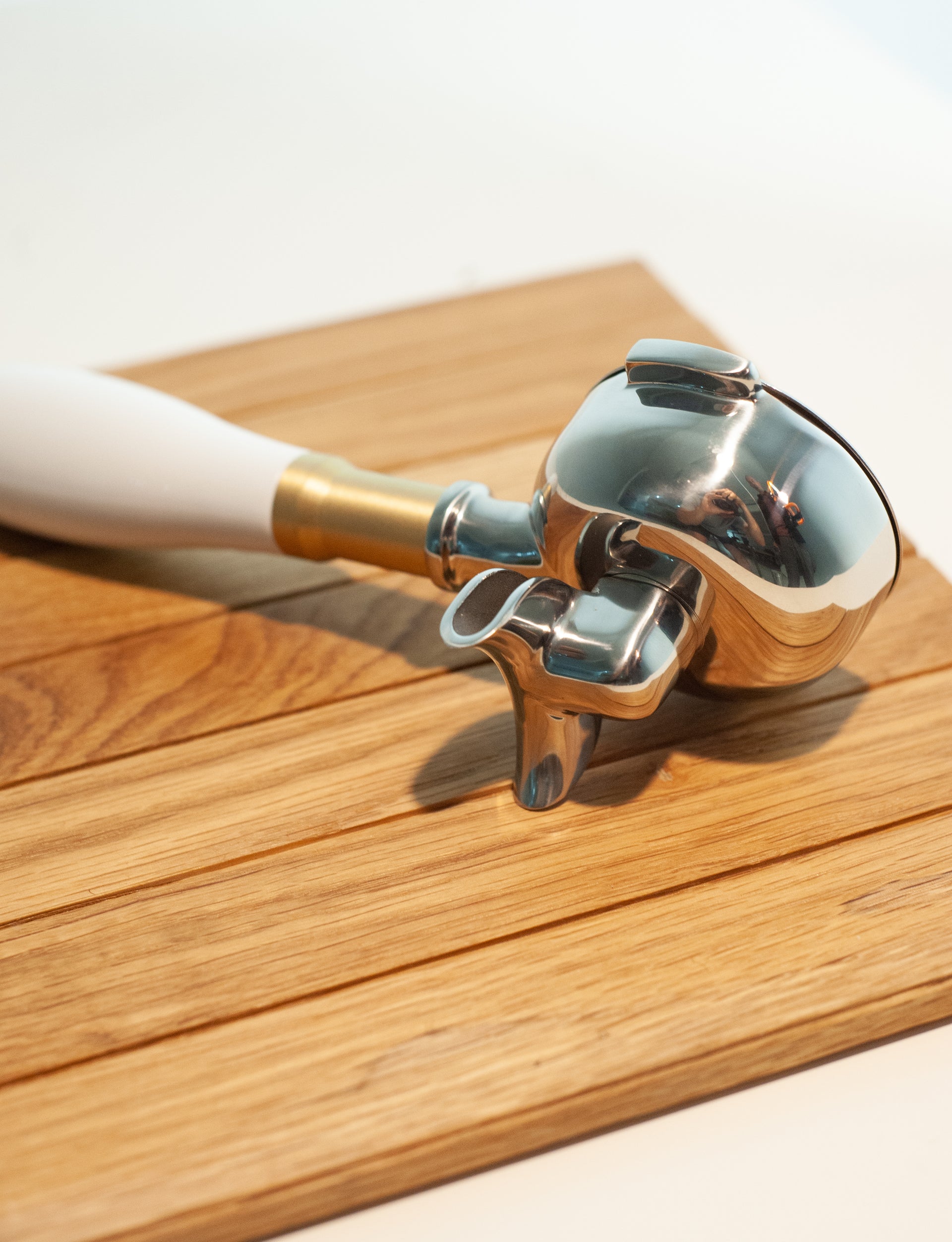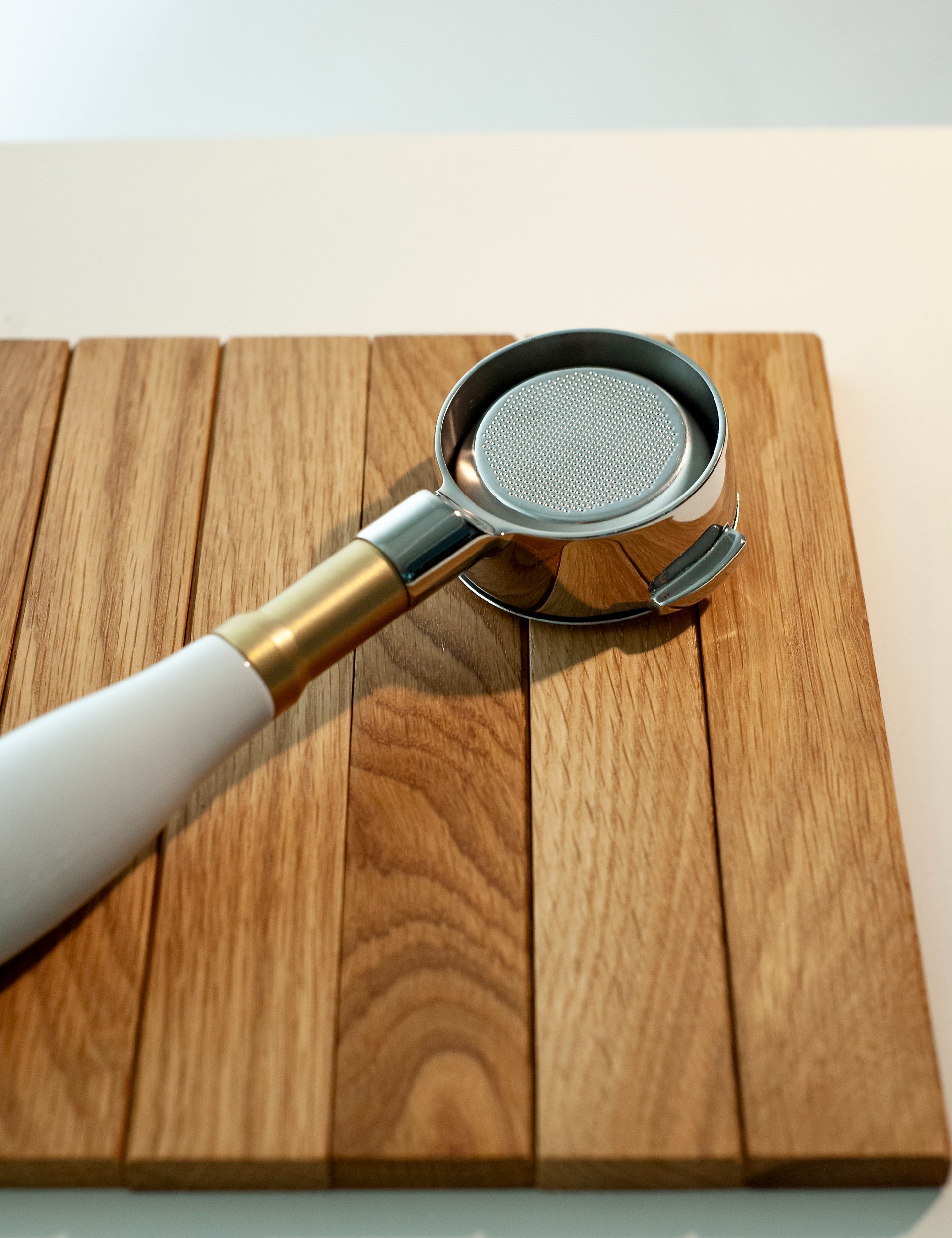 The AnZa portafilter with wooden or ceramic handles and a choice of bottomless or double spout 
Designed to compliment your AnZa machine or to work with any espresso machine that takes a E61 portafilter. Delivered in 100% recyclable packaging, it makes for safe transportation and great presentation!
Warranty & Returns

Warranty
AnZa offers a 2 year limited warranty for all products sold in the EU, and a 1 year limited warranty for products sold in North America. Our warranty covers any manufacturing or workmanship defects but does not cover damages that may have resulted from normal wear and tear*, misuse/abuse, or modification of the product.

AnZa will not be liable for any damages that may result from the use of any Anza product. Our warranty does not cover the repair or replacement of property such as other devices and/or other personal property. 

AnZa allows one (1) warranty claim per purchased product if said product is within the warranty period.

 *Concrete, brass and wood components will require care to stay in pristine condition. Your maintenance will evolve AnZa's appearance over time, as your AnZa ages gracefully into a unique piece. See our FAQ for care details.

Returns

We really want you to be happy with your machine and will work hard to make you satisfied with your purchase! If you are still not satisfied we offer a 30 day return period from the day you receive your machine. For sales in North America and Europe we charge a $250 restocking fee which covers shipping back to our distributor and checking the machine over. When you order an Anza you will notice the robust packaging its delivered in, if you decide to return your machine it will need to be returned in the same packaging. If you no longer have the packaging we can send you replacement packaging against a $50 fee.

We do not offer returns on sales outside of North America and Europe.